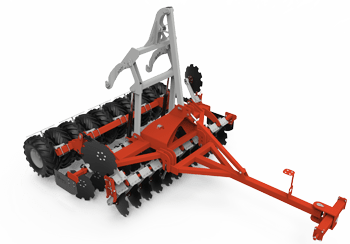 Disk seed drill ATOS DRIVE
standard version
Tire shaft assembly
560mm disks (standard)
Wheel assembly hub, maintenance requiring (cast iron)
Hydropack (2 actuators)
Side screens
Hydraulic roller adjustment
Hook interchangeable categories
Rubber dampeners
| Working width | Number of disks | Wright | Total weight without the shaft | Performance 10 km/h | Power requirements |
| --- | --- | --- | --- | --- | --- |
| ATOS DRIVE 3.0m | 24 | 1810kg | kg | 3ha | 75kM |
Other variants (on demand)
Wheel assembly hub type
Maintenance requiring – cast iron (standard)

Non-maintenance requiring – cast iron (extra charge)

Non-maintenance requiring – cast steel (extra charge)
Disks type
560mm disks (standard)

510mm disks (extra chargé)
Disk seed drill ATOS DRIVE (Combined cultivator and seed drill)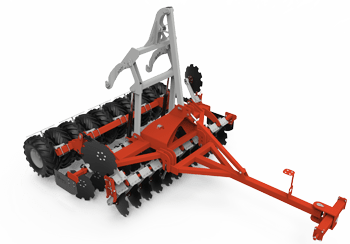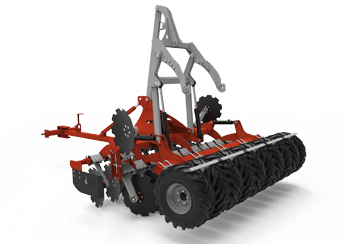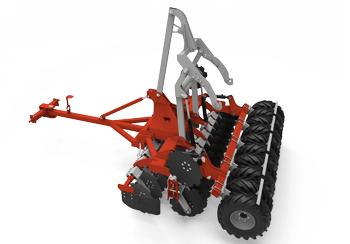 ATOS DRIVE – a modern, half-suspended Combined cultivator and seed drill. The machine is well-suited for both cultivating after the harvest, as well as during sowing. It can be equipped with a hydropack, allowing for connecting other machines, e.g. harrows. An integral part of ATOS DRIVE is a 10-wheeled tire shaft (width: 270mm). It allows for the soil to be compacted due to the ability to precisely set the height of the machine. Another advantage of the tire shaft is the reduction of the required power of a tractor, as it us used in during the transportation on a road, and during the work on a field.
ATOS DRIVE was constructed using high-quality materials and modern components Thanks to this, it is not only reliable during its operation, but also sturdy. It is a great investment for many years. Another factor improving its reliability is the powder coating that protects the machine from rust. ATOS DRIVE is certified and adhere to all EU safety regulations.
Invest in your future with a modern combined cultivator and seed drill – ATOS DRIVE! We guarantee transportation of our products, warranty and post-warranty support, and a complete suite of replacement parts. Feel free to contact us – we will answer all your questions and provide an optimal solution.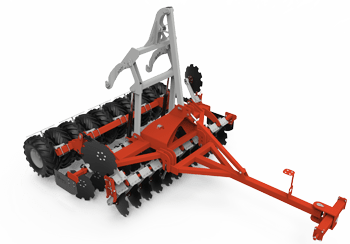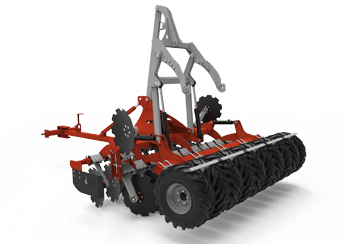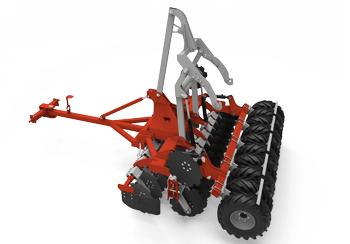 Video showcasing disk cultivator ATOS DRIVE 3.0 from AMJ AGRO:
ATOS 3.0 DRIVE combined cultivator and seed drill with a wheel roller during seeding:
ATOS 3.0 DRIVE combined cultivator and seed drill during fallow cultivation:
Photo gallery for disk seed drill ATOS Drive
Product question – Disk seed drill ATOS DRIVE